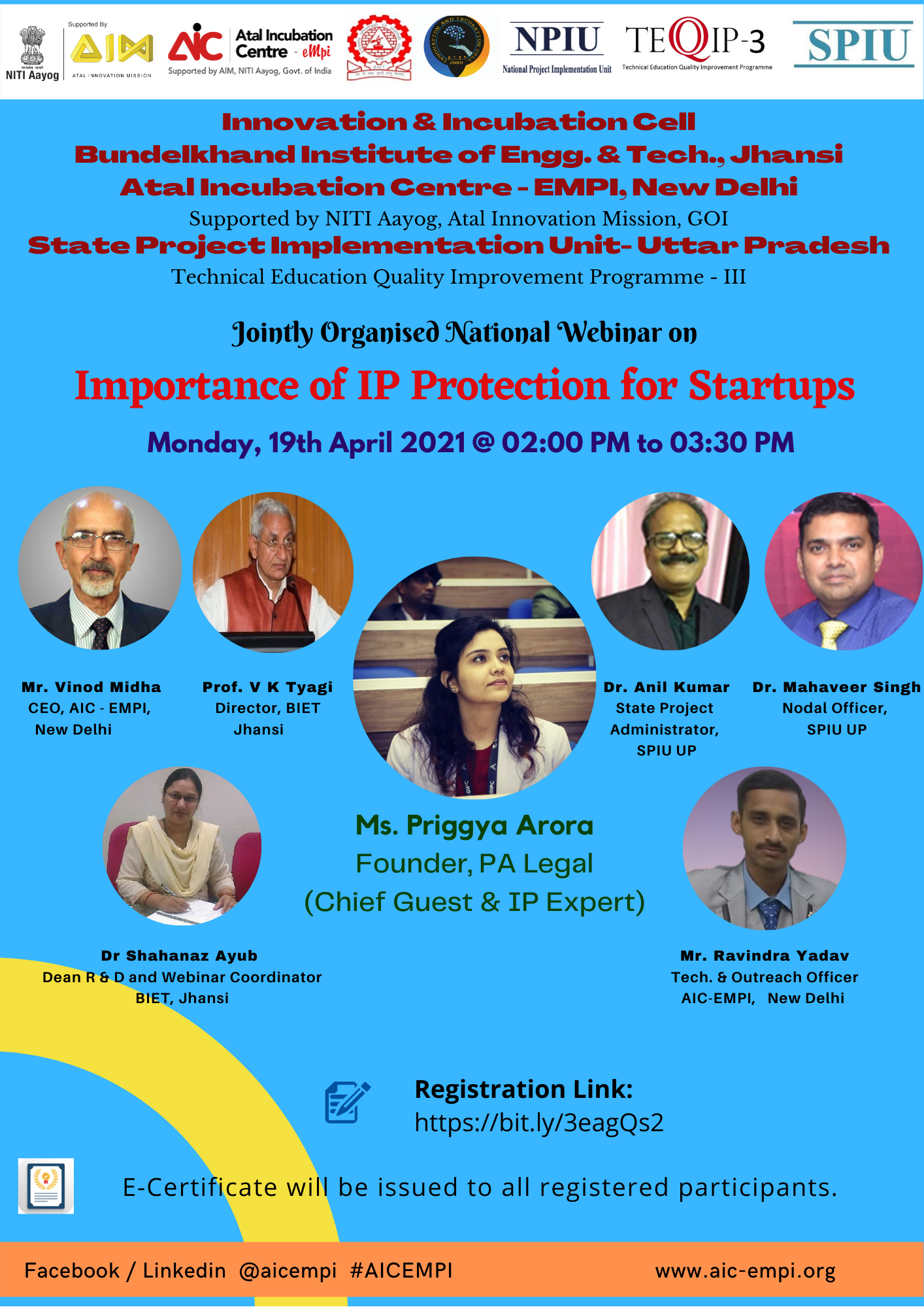 Interactive Session: Importance Of IP Protection For Startups
An Interactive session on "Importance of IP Protection for Startups" will be hosted by Bundelkhand Institute of Engineering and Technology, Jhansi on 19th April 2021.
The importance of the protection of IP rights cannot be overemphasized. A startup is simply unlikely to survive unless its IP is securely under its control. Some of the more common errors startups make, such as failing to get IP assigned to the company, can be incredibly difficult to fix if not resolved early on. Registration is also often tied to timeliness as highlighted above, and failure to register in time might result in another company securing the rights in question. Clearly, the protection of IP must be an integral part of every startup's business strategy, to facilitate growth, prevent infringement, and increase revenue.This interaction will expose students to IP rights and its protection.
Registration Link: https://bit.ly/3eagQs2
---