Piers Grove
Managing Director, Energy Lab, Australia
Piers is an entrepreneur, fund creator, and policy activist. Piers is the co-founder and Managing Director of Energy Lab, Australia's largest platform for Energy Incubation jointly set up by the Australian Government, Origin - Australia's largest Energy company and the University of Technology, Sydney. He sits on the investment committee of the Early Stage Clean Energy Fund of the Government. He serves as a founding director of Climate KIC Australia and as a Governor of WWF-Australia. He has created and led large funds that have spanned across sectors. He is also Director of the EMPI-Energy Lab Accelerator.
P.S. Bami
Fmr. Chairman, NTPC
Chairman, Academic Council, EMPI, NTPC
Mr. P. S. Bami a key figure in the Power Sector has held positions at the highest professional and management levels. He was part of the founding team of NTPC, the largest power utility in India, as Director Finance, for 12 years and Chairman and Managing Director of NTPC for over 4 years. Mr. Bami was closely associated with the development of Private Power policy and its implementation for the growth of power generation in India. He was deeply involved in the re-organization and restructuring of the Orissa Power Industry into independent power entities including their corporatization and privatization. He was also Vice Chairman of Independent Power Producers Association of India. He was the President of India Energy Forum from its inception in 2002 to 2016. IEF, comprising of energy experts and energy related companies, is an independent think tank on all energy issues. He is associated with EMPI as Chairman, Academic Council.
Ki Yeol Lee
Chief Advising Director , Korean Land and Housing Corporation, South Korea
Dr. Lee started his career in urban development management department and worked on many cities, i.e., industrial cities, education cities, and new cities from 1985. He learned while working and he applied what he learned to his work. While studying Commuter Science, he tried to build Ubiquitous City (Smart City). He also worked as an urban planning master and doctor and contributed to the construction of advanced infrastructure and IT center building. He also provided excellent wisdom for financial affairs and marketing through RITs education.
Raja Venkatramani
Former Director, Deloitte
Dr. Raja Venkataramani is a Ph.D. on the Japanese Semi-Conductor Industry from JNU and holds a Masters in International Relations with specialization in International Management from the International University of Japan. He has over 25 years of experience in consulting and industry. He has extensive experience in leading practice development and advisory engagements relating to Programme Management, Public-Private-Partnerships (PPP), capacity building and institution strengthening focused on urban development. He has worked with several funding agencies and Development Support Institutions including the World Bank, Asian Development Bank, JICA (Japan), and DFID (UK). He has led over 25 consulting engagements including under major national and regional government initiatives with Deloitte and PwC.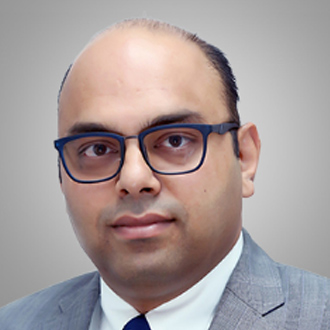 Srihari Mulgund
President, Ricardo India Pvt. Ltd.
Srihari Mulgund brings 18+ years of rich experience in powertrain product development and management consulting. Currently serving as the President of Ricardo India, he heads both Ricardo Technical Consulting - India and Ricardo Strategic Consulting - Asia, leading key engineering and strategic engagements with global automotive companies, government agencies and private equity firms. Prior to joining Ricardo, he worked in USA for over a decade with Aisin and FEV, on a range of transmission development and calibration programs. Sri graduated with an MBA from University of Michigan, Ann Arbor and MS in Mechanical Engineering from University of Toledo, USA.
Siddharth Sivaraman
Chief Business Officer, Aerospace & Defence Electronics Park, Andhra Pradesh
Siddharth Sivaraman started his career at StratcomInt LLC in 1999 in the early years of the company as special assistant to the chairman CEO Lt. General James Alan Abrahamson (USAF, Retd.). He gained unique technological capabilities and experience in business development by setting up a cutting edge technology company StratcomInt LLC, a company specializing in the development of High Altitude Airships and Aerostats for Defence, Civil Communications and Disaster Management Systems. He was appointed Director of operations and planning in 2002 and was instrumental in opening up a bi-lateral US-India dialogue with the Government of India in 2003. His efforts came to fruition when the first Dual- Use Technical Assistance Agreement (TAA) was signed between the Indian Ministry of Science & Technology and StratcomInt LLC in the presence of honorable Minister of Science and Technology Shri Kapil Sibal on 17th October 2005. Currently, Mr. Sivaraman is the Chief Business officer of the Andhra Pradesh Aerospace and Defence Electronics Park, where he is oversees the development of a modern ecosystem for Aerospace, Defence and High technology manufacturing.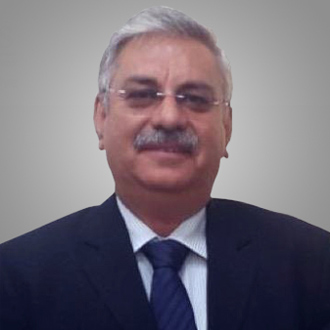 Pavan Sachdeva
Senior General Manager - Group Public Affairs, Mahindra & Mahindra Ltd.
Pavan Sachdeva is the Sr. GM- Group Public Affairs – Mahindra & Mahindra Ltd. He has had a distinguished career in business over the past 25 years. Mr. Pavan joined Reva in 2008 and has been a part of the Mahindra Group since the acquisition. He has helped in the successful launch of several Mahindra Reva products, and has been in the forefront of engaging with government both for formulation and implementation of EV related policies as also for the sale of products. He is on the Management Committee of the Society of Manufacturers of Electric Vehicles (SMEV) and was the industry representative on the National Board for Electric Mobility. He was also a member of the working groups in the National Mission for Electric Mobility. Mr. Pavan is also an active member of various committees in SIAM, Assocham and even state and central government working groups on electric mobility.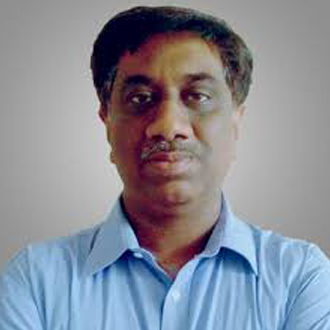 Jitendra Nalwaya
Vice President, BSES Yamuna
Jitendra Nalwaya is a Power Distribution professional having experience of more than 23 years in various organizations across India. He is an Electrical & Electronics Engineer from Manipal Institute of Technology with an added qualification of General Management from Indian Institute of Management, Lucknow. He started his career with Project Management profile in Oil & Gas Sector where he spent almost 3 years. Jitendra Nalwaya has gained major experience in handling Power Distribution operations, Transformation in Government, Private Licensee and Franchisee operations. He is having professional experience in the field of Commercial, O&M and Project Management in Oil & Gas, Power, and Infrastructure sector and handled P&L of a large organization having multi-city operations. He has also handled corporate level responsibilities and is well versed with handling organization strategic issues and planning of change management including organization transformation. He is presently heading Sustainability and Clean Technology vertical in BSES Yamuna Pvt. Ltd and is playing a key role in creating the landscape for new technology like EV, Storage etc.
K. D. Gupta
Chairman, Institute of Applied Systems and Rural Development (IASRD)
Obtained Master's degree in Commerce, securing 1st Division (Gold Medalist) and 3rd Position in Agra University in 1961. Obtained Ph. D. degree in Economics with Specialization in "Planning of Electrical Energy" from The People's Friendship University, Moscow, USSR in the year 1967. On return from USSR in 1967, joined Energy Division of the Planning Commission as Pool Officer. The job responsibility included preparation of long term energy requirement of the country and region–wise energy balances based on the available Primary Energy Resources. Later on joined Ministry of Transport to work on a "Project - Projection of India's Power Requirement" covering a period of fifteen years as Senior Research Officer. The main objective of the Project was to evaluate the movements of the goods from the hinter land to the Bombay Port. Joined USAID, New Delhi as Consultant in the year 1968. The job requirement comprised of carrying out of Studies on Economics of Rural Electrification in India.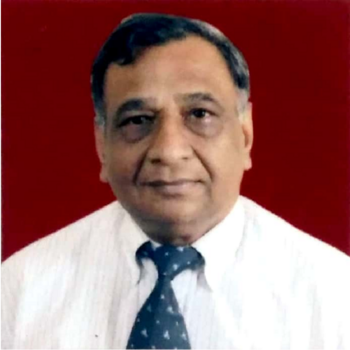 S. K. GUPTA
Former Advisor Technical, C&S Electric
B.E. (Electrical Engineering) from Delhi University in 1963. Awarded President's Medal for the best student in the Faculty of Engineering and Technology, Delhi University. He is Ph.D. (Electrical Engineering) from Leeds University, U.K. full scholarship 1964-67 furthering studies. Teaching and Research in Engineering Institutes at undergraduate and post graduate level. Vast experience in Industry oriented R&D in the area of Electrical Machines, Industrial Electronics, Instrumentation and Insulation Systems at Research Institute for Electrical industry; Planning, Execution, Operation of new facilities and absorption of new technologies from collaborators in PSU Industrial environment in Electrical and Electronic Industry; Management of integrated business operations in PSU environment in a profitable way; Setting up of 2 Greenfield Joint-Venture companies in Private sector and managing them as CEO successfully.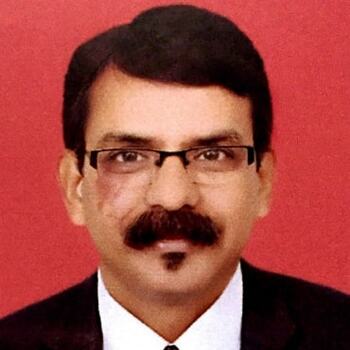 Mukul Mathur
Deputy General Manager, Mahindra Electric Mobility Limited
A Post Graduate in Business Administration, Mukul has more than 25 years of experience in automobiles across various product categories and is associated with Electric Vehicles industry for past more than 10 years. Mukul has handled sales and business development functions in major automobile manufacturing companies across various geographies and at the national level. Foe about 5 years, he has been handling the engagements with central government and state governments with regard to electric vehicles policies and is actively involved with other stakeholders in electric mobility eco-space.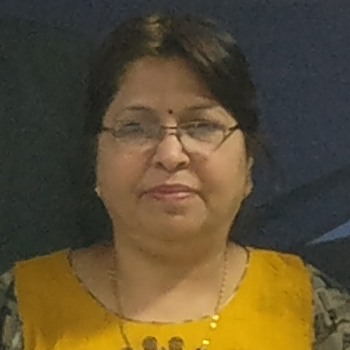 Meenu Mishra
Advisor Regulatory Services, BSES - Yamuna Power Ltd
PhD in Power Sector Reform and MBA from Indira Gandhi National Open University, she has done MA, Economics from Delhi School of Economics. Dr. Mishra has +21 years of experience in performance measurement, monitoring and evaluation, market assessment, and survey research for public and private sector clients and donor agencies such as USAID, CIDA, and ESMAP. Her work has covered energy efficiency, innovative energy financing models, renewable energy, regulatory and tariff issues and policies, gender budgeting and assessment and CSR & social development. At present working with, BSES Yamuna Power Ltd. Also worked as "Assistant Professor &Assistant Director-Academics" in 'University of Petroleum and Energy Studies'. Also worked on various consulting projects related to energy policy & monitoring and evaluation, Renewable Energy, clean development & climate Change, power sector planning and energy efficiency issues and energy economics, power pricing and power purchase agreement & impact assessment for stake holders.
Anoop Gupta
Chartered Accountant,
Anoop Gupta is a seasoned Chartered Accountant having more than 20 years post qualification experience in Financial Services Industry (Broking and Mutual Fund) in Risk Management, Back office Operations, Compliance and Accounts. He has done B Com (Hons.) from Delhi University and is a Fellow Chartered Accountant from the Institute Of Chartered Accountants Of India. He has worked with market leaders in Financial sector such as Kotak Securities Limited, IL & FS Investmart Limited and Taurus Mutual Fund at various Senior Management level positions. His last assignment was with Kotak Securities Limited as Vice President Operations. After working with Kotak Securities Limited for over 14 years, he left job to start his own CA Practice in the field of Business Consultancy. The thought process behind the same was, to apply the Knowledge and experience he had gained over time working in Big Institutions, to new, budding, small and medium businesses so that they can sustain the initial hardships and flourish over time. He could see the urgent need of Business Startups to have proper Systems, Processes and Controls to survive in the long run.
Pankaj Jhunja
Head of Mobility Services, Tata Motors.
The love of taking things apart to discover how they worked, found its way into a career in Design, which started with creating objects to creating enabling environments for design teams. Over the last 25 years he moved from designing simple consumer products to highly technical, industrial and commercial products & solutions across multiple companies. In the Automotive domain worked across both Design and Product Planning functions from small design consulting & prototyping company to OEM's like Renault and now Tata Motors. He is currently leading the Mobility Services function as part of the Corporate Strategy team, to explore Tata Motors play in the Shared Mobility space in line with evolving consumer and market trends. This involves working and collaborating with Startups and Technology companies to bring new solutions to market to expand our portfolio of offerings.
Saad Ashraf
Assistant General Manager - Business Development and Engineering, Ricardo India
Saad Ashraf brings 13+ years of rich experience in Sales/ Business Development in core Automotive Technology Solutions. Currently serving as Astt. General Manager – Engineering & Business Development in Ricardo India. He has been dealing with some of India's largest and most innovative organizations including Automotive OEMs, Tier 1 Suppliers, Start-ups and Public Agencies such as DRDO. Prior to joining Ricardo in 2010, he worked in CAD software and IT sales environment. Saad is a Graduate Mechanical Engineer from Jamia Millia Islamia. His other areas of interest include emerging technologies such as Data Science, Artificial Intelligence, IoT and Blockchain.
Praveen Pothumahanty
Assistant General Manager - Business Development and Engineering, Ricardo India
Praveen Pothumahanty brings 11 years of rich combined experience in powertrain development & testing, operations management and strategy consulting. Currently Praveen is leading Ricardo's Urban Mobility initiative in India by working with various EV startups, tier1s and automotive companies. Prior to his current role Praveen has spent a decade in various engineering and operations management roles in Ricardo's technical centers in Germany and the UK. Praveen graduated with an MS in Automotive Systems from Loughborough University, UK and has a Bachelor in Mechanical Engineering from Andhra University, India.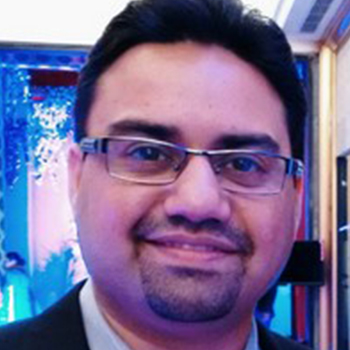 Gaurav Talwar
Senior Managing Consultant (Strategy & Transformation), IBM Business Consulting Services
16 years of Management Consulting experience in areas of Operations Transformation, Business Process Re-engineering, Digital Strategy, Growth Strategy and Value realization, Change Management , Industry/Market/Competitive Assessment Has worked across US, France, Ireland, Singapore for 6 years and led projects for multiple Fortune 500 clients. Holds an MBA from NITIE Mumbai and Bachelors degree in Mechanical Engineering from Punjab University, India, pursuing Ph.D in Strategic Management from IIM Lucknow in areas of platformization and strategic renewals.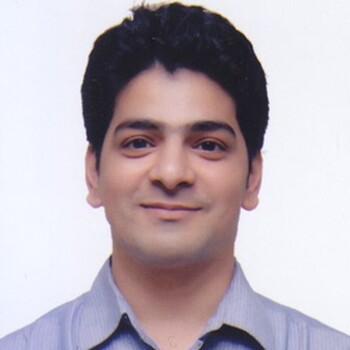 Gaurav Verma
Marketing and e-mobility, Bharat Heavy Electricals Limited (BHEL)
Gaurav Verma, an MBA from IIT Delhi, is a marketing professional working in the e-mobility division of Bharat Heavy Electricals Limited for around a year.
Kartik Kadle
Senior Consultant, Ricardo Strategic Consulting
Kartik Kadle, Senior Consultant, Ricardo Strategic Consultant, Asia, having 9+ experience in the Automotive and Power Sector and the network strategy has led over several project like, CAFE compliance strategy for a Chinese PV OEM to meet its future CO2 and Fleet Average Fuel Economy targets, Conducted competitor and supplier benchmarking for electric vehicle technology trend for a leading Asian PV OEM, Conducted study on Indian Electric Vehicle market and potential opportunities for power utilities, Analyzed business models to determine regulatory & commercial impact in renewable energy space. His qualification includes MBA(Strategy) from HEC Paris, France, MBA(Exchange Program) from Johnson School of Business, Cornell University, USA, ME(Electronic Engineering)from the University of Sheffield, UK and Certificate in Artificial Intelligence: Implications for Business Strategy Program from MIT Sloan & MIT CSAIL.
Nitin Nair
General Manager - Connected Cars (AMI - Africa, Middle East, India, and Turkey), Nissan
Nitin Nair is currently the General Manager of Connected Cars Division for AMI - Africa, Middle east, India and Turkey region. Previously he worked with Uber as General Manager and with E&Y as Senior Manager - Advisory Services. He has done EPGPM - Management from IIM Kozhikode.
Prasad Mane
Vice President - Asia, Ricardo Strategic Consulting
Prasad Mane, Vice President of Asia, Ricardo India having 18+ years of experience in management consulting, marketing, automotive business processes and the network strategy has led over 25+ projects in APAC and MENA like India 2W E-Axle Project Assessment for a Japanese Tier 1 Supplier, Total Cost of Ownership Analysis for 3Ws & <3.5T LCV in India for a Japanese Tier-1 supplier , Design , Development and Commissioning of Electric Vehicles and Solar Charging Station for Public Transport and many more. Prior to joining Ricardo, he worked as Associate Director in Frost and Sullivan India Pvt. Ltd. He is a Gold medalist in B. E. (Mechanical Engineering), Walchand Institute of Technology - Sholapur, India and PMP PDU certified professional.
Anil Kumar Varshney
Senior Vice President, Reliance Group
Anil Varshney is currently Senior Vice President at Reliance Group & joined Reliance Energy in June 2004. He has since been with Reliance Infrastructure Ltd & BSES Delhi DISCOM wherein he has been involved in developing the Power Distribution Network in South, SW & West Delhi. Anil was also instrumental in developing E-Vehicle charging Infra in BSES Delhi during Commonwealth Games in 2010 and LED initiative under its DSM program. Formerly as Senior Executive with Larsen & Toubro Ltd. during June 1983 to March 2000 he worked extensively to develop L&T's Electronics plant. Earlier to that, he worked with Indo-Rama Synthetics (India) Ltd and led the PSF expansion project. Anil Varshney is an Alumni of St. Xavier's, Ahmadabad, Hindu College, Delhi University & has done MBA (Business Economics) and Law from Delhi University. He is also an alumnus of Indian Law Institute & Indian Institute of Foreign Trade (IIFT).
Yogesh Umbarkar
Vice President - Asia, Ricardo Strategic Consulting
Yogesh Umbarkar is the Vice President - Asia, responsible for Ricardo's Advanced Powertrain Simulations Business in Asia. Mr. Umbarkar has over 16 years of diverse experience including manufacturing, design & analysis, technical support, sales and marketing mainly in Automotive R&D. He has worked with companies like Caepro Technologies, Cummins, L&T and Owens Corning. In his previous role as an Engineering Director at Caepro, he has led many successful power train technology consulting projects and was instrumental in developing simulation capabilities as well as creating new opportunities for the software and consulting business. Being a Harvard Executive Program alumni Mr. Umbarkar also hold a Master's degree in Mechanical Engineering from VJTI, Mumbai and an Executive MBA from S.P. Jain Institute of Management and Research, Mumbai. He has keen interest in simulations and has good understanding of powertrain design and simulation activities happening across the global automotive industry.
Shekhar Malani
Managing Director, Devise Electronics Pvt. Ltd.
Shekhar Malani has diverse experience in automotive industry from service network to research & development, electric powertrain, battery management systems & vehicle integration, aftertreatment and power-train controls for multiple emission regulations. He is also experienced in design and development of after-market diagnostic tools and troubleshooting processes, and has experience of working with multiple engine and vehicle OEMs including Chrysler, Nissan, Freightliner, Tata Motors and Ashok Leyland.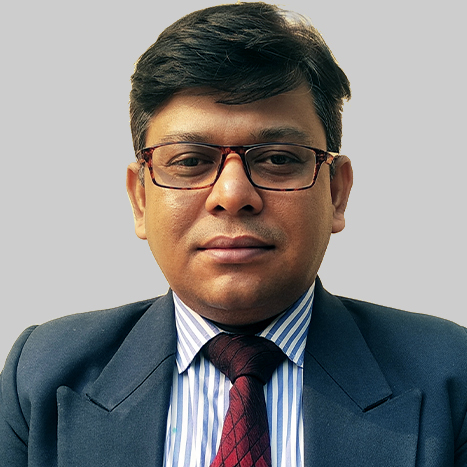 Premasish Roy
Assistant Dean, EMPI Business School
Dr.Premasish Roy is currently associated with EMPI Business School, New Delhi as Assistant Dean. Prior joining EMPI Business School, he served in the capacity of Associate Professor & Deputy Dean at the School of Management Studies, Sangam University, Bhilwara, Rajasthan. He has around eighteen years of rich experience in teaching, research, consulting and academic administration. His teaching fortes are Human Resource Management, Organizational Behaviour, Strategic Business Management, and Entrepreneurship Development. He had organized 10 boot camps in Rajasthan on entrepreneurship development with the funding from DST, GoI. He had organized 25 days training programme on Women Entrepreneurship Development Programme at EMPI – a sponsored programme by DST, GoI and in association with AIC-EMPI and Automation Anywhere, USA. He is a member of various professional bodies which includes Indian Accounting Association, West Bengal Chapter; National Institute of Personnel Management, Kolkata. He is currently supervising two Ph.D scholars. One of his scholars has been awarded Ph.D degree in the recent past. He has presented 16 research papers in International and National conferences. He has published 9 articles in various journals of repute.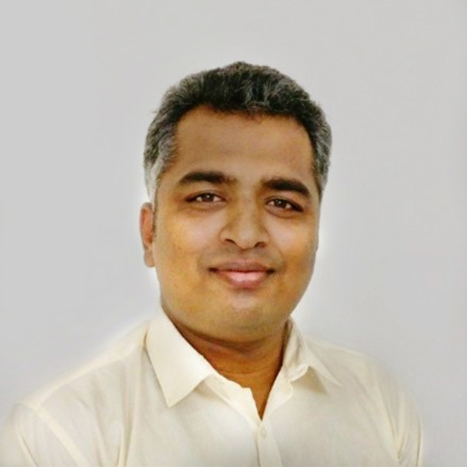 Durvankur Raut
Senior Technical Consultant, Devise Electronics Pvt. Ltd.
Harsh Shah has experience in Building organizational capability in Electric Vehicle battery pack design and training in EV technologies. He leads a team of specialists to deliver training on various automotive technologies at OEMs.