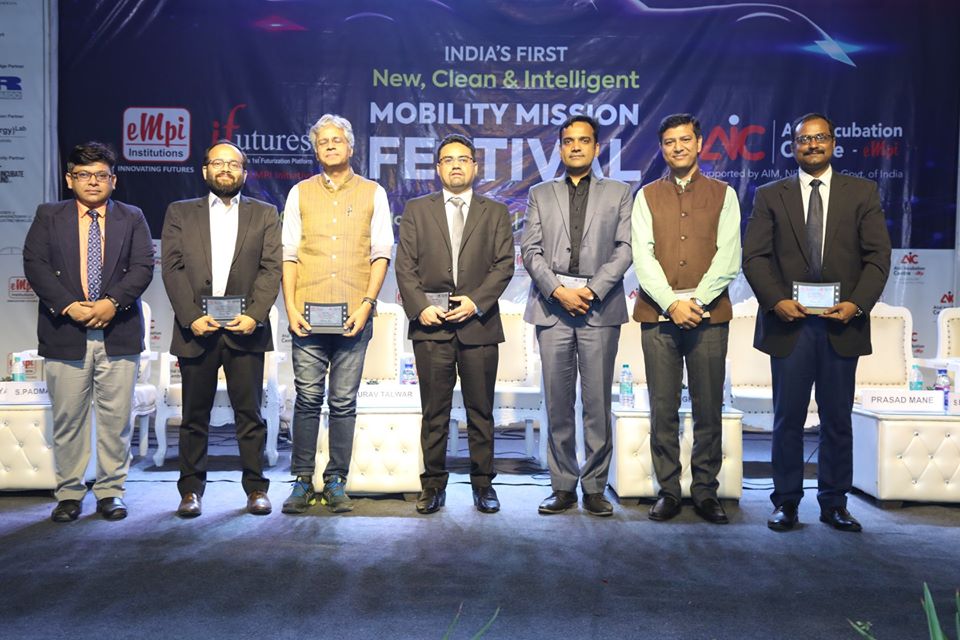 Panel Discussion on Innovations in Future of Mobility
A high-powered panel discussion on 'Innovations in Future of Mobility' was held by eminent speakers from the new mobility and smart energy ecosystem.
The speakers for this session included Atul Arya, Head – Energy Division, Panasonic; Gaurav Talwar, Sr. Management Consultant, IBM Business Consulting Services; Sriram Padmanabhan, VP-Marketing, Nissan India; Soumya Bhattacharya, AGM – Delhi Integrated Multimodal Transport System (DIMTS) and Prasad Mane, VP Asia, Ricardo. The session was moderated by Deepangshu Dev Sarmah, Editor-in-Chief, Auto Tech Review, a Springer Nature publication.
The panel discussed the new paradigms of new mobility and the strategies India needs to undertake with specific reference to its own context and not follow purely foreign models alone. The panel highlighted the importance of coherent policy that shall help enable this transformation. The importance of the EV component industry was underscored as also the importance of the 2-3 wheeler segments in converting a large chunk of Indian mobility. Further, it was raised that other modes of fuel like hydrogen, bio-fuels and other forms should also be blended in the mobility mix. A big concern that was emphasized was the scarcity of rare minerals as also safety issues and battery disposal.
---